Buen Camino!
Your milestone from the Way of St. James
Every year, tens of thousands of pilgrims walk the Camino de Santiago to Santiago de Compostela. Whether on the most famous Camino Francés, the Camino Portugues or the Camino del Norte, all these paths provide their pilgrims and hiking friends with unique memories.
It is the encounters with people from all over the world, the endless expanses, the doubts and the hope, the bocadillos, sometimes more or less delicious, and the aching feet.
It is the landscapes, the history and the culture, the own thoughts and the very personal challenges that make the Way of Saint James so special and give you numerous unforgettable moments.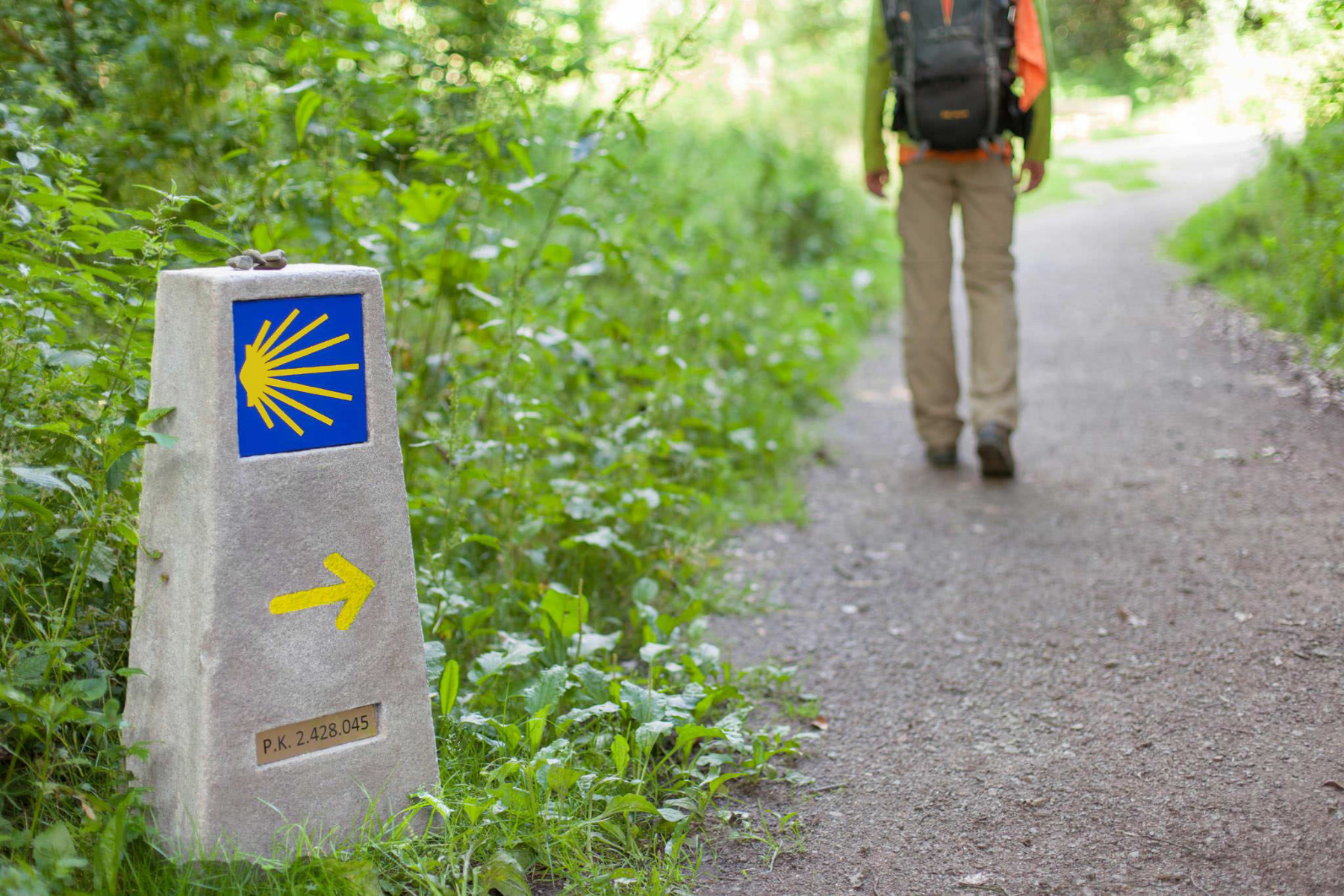 Every day is another adventure, a new stage over which your own feet will carry you. The only certainty is the direction of your personal Camino, which you can not lose sight of, because along the way yellow arrows and waymarkers show you the way again and again.
When you finally reach Santiago de Compostela after many days, put your head back and look up at the cathedral in awe, then you know you have arrived and you have done everything right.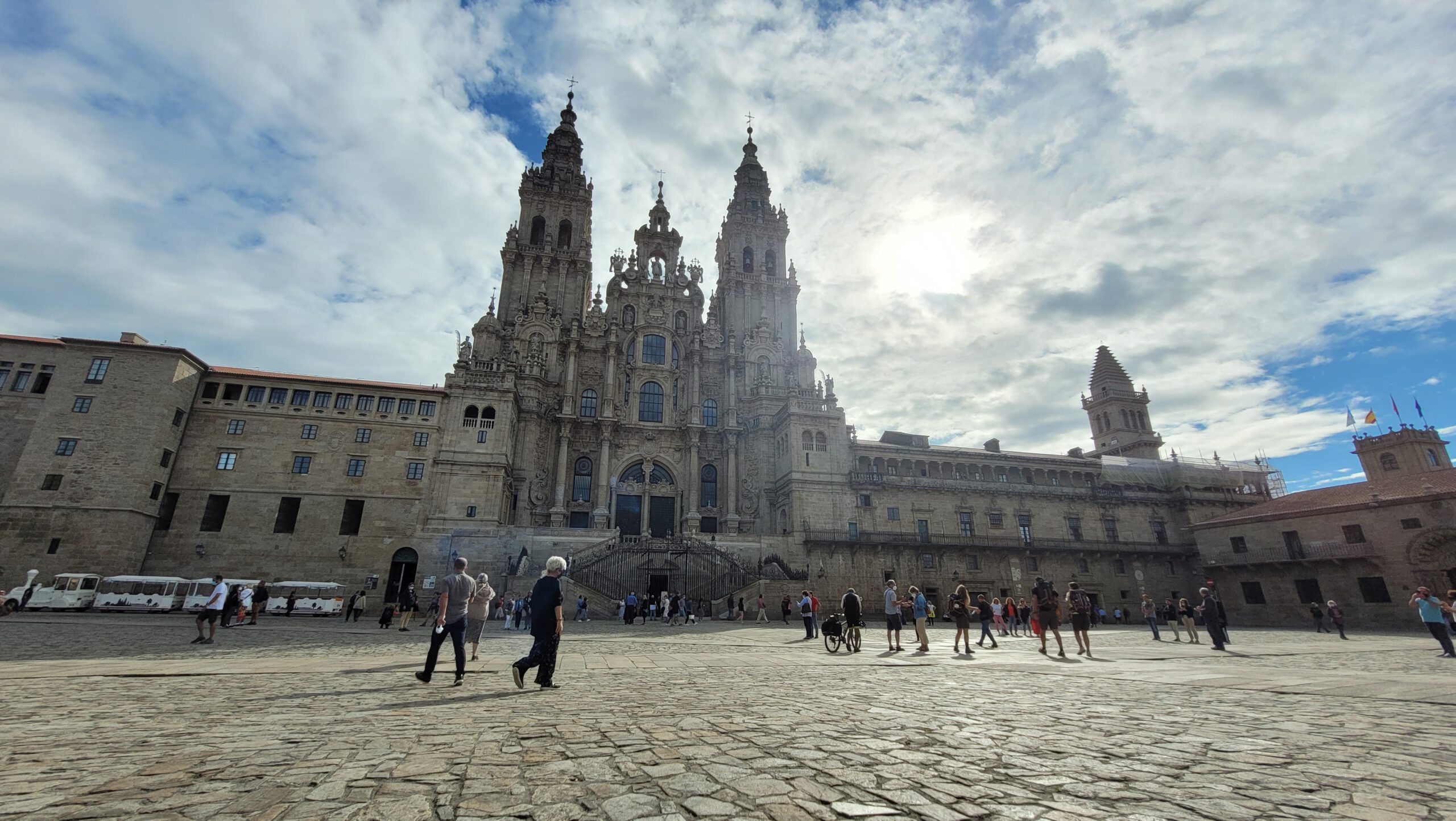 Your way, your memories, your stone
You want to bring the memory of your time on the Camino home? Here you can get your own milestone from the Camino. This stone is in original size and visually identical to the milestones along the way of the Camino. However, its material nature ensures that it is easy to transport and so it can take its own individual place in your living room, office, garden or wherever you want.
The milestone from the Way of St. James is the ideal gift for pilgrims, hikers, those who would like to be or those who unfortunately can no longer walk it. A very personal stone, full of memories and full of dreams. Whether as a Christmas gift, for a birthday or just because, with this very individual souvenir of the Camino de Santiago you give away so much more than just a decoration.
Handmade, each stone is unique and can be provided with your personal inscription, whether it is a name, a special place or the distance from your home to Santiago de Compostela, your imagination is the limit.
Here you can have a look at the different Caminostone models and order your XXL souvenir of the Way of St. James: Caminostone online store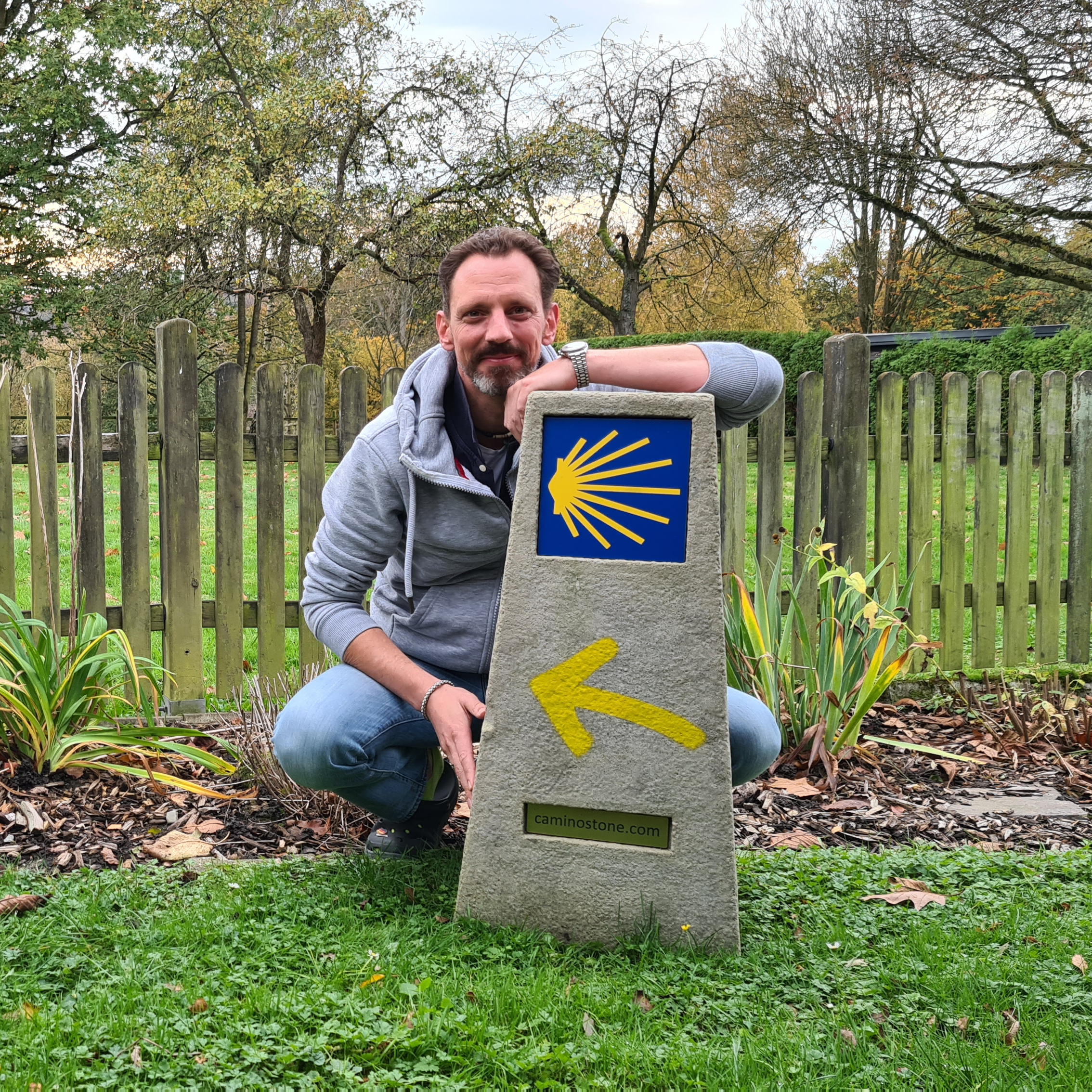 Who and what is behind Caminostone.com?
Hi, I'm Tobi and the Way of St. James led me for the very first time in 2013 from Pamplona to Santiago de Compostela. When I was back home, I was looking for something special to remind me daily of what my Camino meant to me. The idea for caminostone.com was born. You can read more about the genesis here: Me and my stone