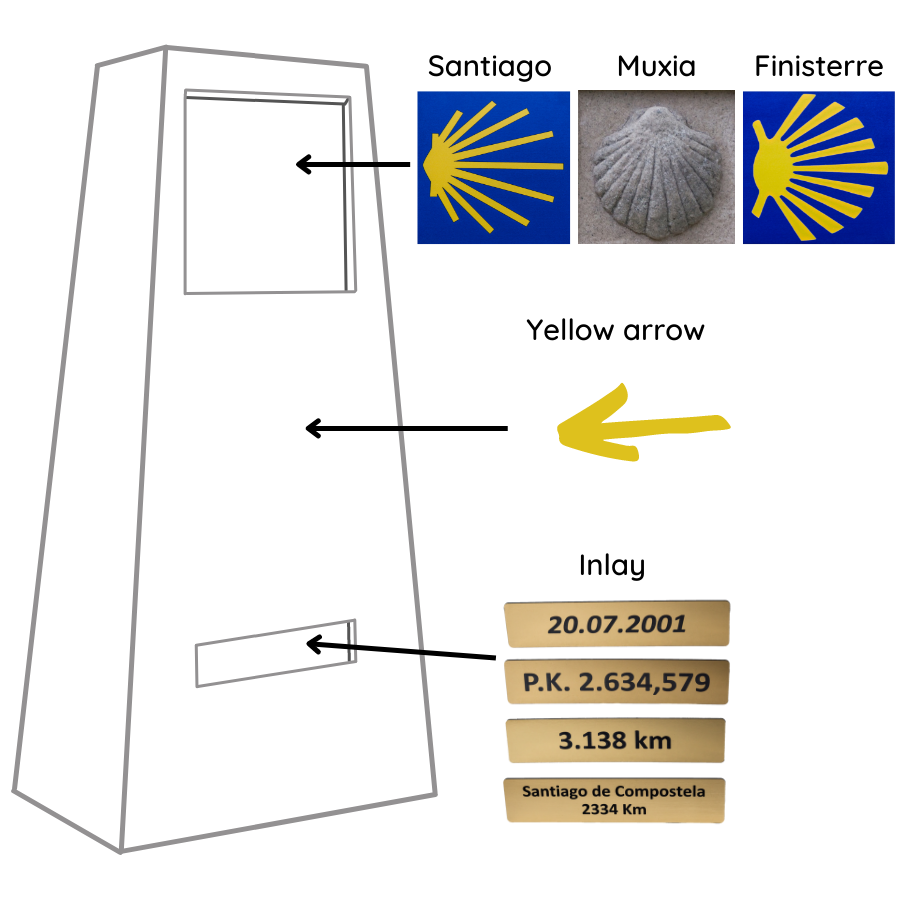 Your own milestone…
FGR fiberglass plastic with a high quality natural stone surface
handmade individually
Dimensions : ~80 /40/ 25 cm
Weight: about 6-8 kg
Optionally with Shell symbol or 3D Shell Inlay
including yellow arrow towards the desired direction
personalized, engraved inlay with mileage, date or name
weather-resistant, for outdoor use
Important note: The stone must be used solely for private purposes, and not in connection with the official way or along the official route (for example to redirect people)!
Examples from all over the world
(To enlarge, please click on the pictures)
question?
We would be happy to answer any of your questions.
Just leave us a message, or look for the FAQ's section in the main menu.